General
Update for LFU shareholders – November 2017
Discussions between LFU and Leeds United
We have met with Angus Kinnear and discussed the LFU model of fan ownership at Leeds United.
The approach that we created specifically for Leeds nearly three years ago is still unique and one that fits with Andrea Radrizzani's ethos as owner of the club.
While we are in agreement that fan ownership can work at Leeds United, there is more work to be done to determine exactly what this will look like.
We will provide an update for shareholders when we have more information to share.
Thank you for your ongoing support and patience. If you have any questions please get in touch.
The LFU Board
New CEO for Leeds Fans Utd
22 December 2016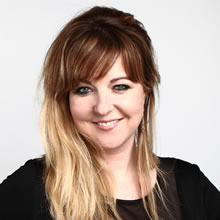 Sharon Reid
CEO and Marketing
The Exec Board of Leeds Fans Utd is delighted to announce that Sharon Reid will take over as CEO of the organisation. Sharon has been part of the LFU board since it was formed in January 2015 and will also retain responsibility for Marketing and PR.
Brendan Meehan takes on the role of Chairman and Mike Thornton remains as Company Secretary, alongside board members Howard Nelson, Andrew Curtis and Philip Robinson.
We'd like to take this opportunity to thank our shareholders and supporters for their support over the last two years and we look forward to a successful 2017.
The documents from the 2016 AGM are now available online for all Society members to peruse.
They are available from the menu option above.
Mike Thornton – Secretary.
Request for Candidates at CBS Election of Directors
Notification of CBS AGM
Update
Six candidates have come forward for the open positions of board members, therefore all six will join the board unopposed. Appointments will be confirmed at the AGM in December – more information to follow on this meeting.
Original
Following the recent poll of members, where 87% voted for Leeds Fans Utd (LFU) to continue working towards its goal of fan ownership in Leeds United Football Club, we are holding an election for new Directors to join the board of Leeds Fans Community Benefit Society Ltd (CBS).
The ballot for directors will take place during November 2016 before the AGM which will be held in Leeds on 3rd December 2016 at around 1pm – venue and time to be confirmed once we know more about likely attendance. The result of the ballot will be announced at the AGM.
This election is only open to CBS members to vote and candidates must be also members of the Society. The election policy and method to submit your candidacy should you wish to stand is detailed here http://www.leedsfansutd.com/electionpolicy/.
Further details will be sent out to members by email shortly. If you are a member and haven't received your email by 15th October 2016 please contact the Society as soon as possible.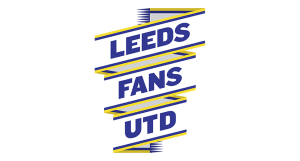 Today we announce the resignation of Dylan Thwaites from Leeds Fans Utd (LFU). Dylan has been part of Leeds Fans Utd since the start and his vision, commitment, enthusiasm and business acumen has got us where we are today. Dylan continues to support LFU and will work with us again in the future should we require his assistance.
The goal of Leeds Fans Utd has not changed during this time – to get fan ownership at Leeds United. In a constantly changing situation it is our belief that we need to be ready to take advantage of opportunities as they arise. Therefore we will hold elections over the summer for new Directors to serve Leeds Fans CBS Ltd; new Directors may also be asked to serve on the LFU Exec.
The rest of the LFU Exec wishes Dylan all the best for the future as he pursues other ventures.